Hail*NOR/
By Raven, there's no end to the threats to Tyria but NOR stands ready to defend it. We've taken the fight to the Isle of Istan with the release of the first episode of Living Season 4: "Daybreak" which has also given us a new Fractal ("Twilight Oasis") and a new Raid ("Hall of Chains") (link).
Speaking of Raids, NOR celebrated its first Wing clear with the downing of Sabetha the Saboteur (link). Congratulations to all. If you want to show Bear your strength, join us in #aerodrome chat or speak with Duke Valikk.
And to help us defend Tyria, Wolf has aided us in finding new recruits in MelitaDore, Origin, Lirys, Whitedusk and Moose. Also Beesus & Nik were promoted to Squire and the promotion of 3 new officers Baroness Fana, Baron Ed, and myself (link).
In addition, we are still able to laugh with Snow Leopard at Palawa Joko and Kralkatorrik and will be celebrating Wintersday starting December 12th. We'll be ringing in the season by having snowball fights, defending gift-bearing dolyaks, leaping from snowflake to snowflake in a jumping puzzle, stopping rebellious toys in Tixx's workshop and handing out gifts to orphans. In addition, NOR is having its own celebration with a Wintersday screenshot contest to help spread the Wintersday cheer on our #wintersday Discord channel. And on December 16th please join us as we'll have an "Ugly Sweater" Party and Secret Skritt exchange in the guild hall.
Keep up to date on our adventures in Tyria at #lionsarch and may the spirits watch over you in yours.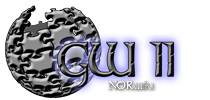 Baron Sofija
*NOR/BA:GW2